A 3-day program that combines daily exercises for your physical and mental health and to improve your environment. This program is designed to make you feel happier, more energized and less stressed when you can't be hiking.
Watch this 2-minute video to see how "The Happy Hiker At Home" can help you.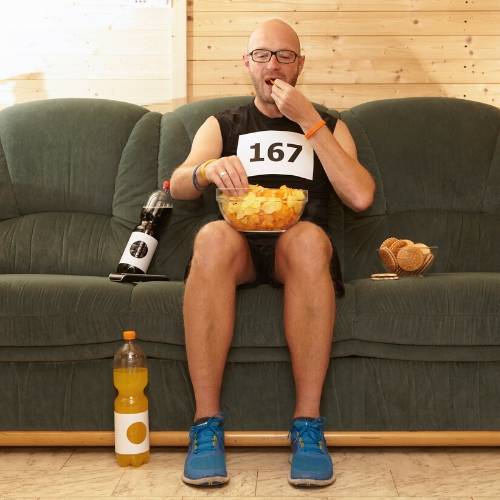 So, you're a hiker who normally relieves stress by going for a hike? But now with the fear of not being able to go hiking and being stuck at home in lockdown looming or already upon you, you're suddenly feeling a bit anxious. How will you:
• find ways to make your exercise routine interesting enough so that you'll actually do it and not lose your hard-earned fitness level?
• keep from going stir crazy if you can't go hiking?
• manage your anxiety over the fear of losing your job?
• remain calm in such an uncertain time?


How "The Happy Hiker At Home" Program Works
The online program is built around 3 key principles: physical health, mental health and improving your environment. Each day for 30 days, you'll do fun exercises within each of these categories that will make you feel happier, more energized and less stressed. You'll find that you keep coming back to many of the exercises long after the course is over because they deliver long lasting results.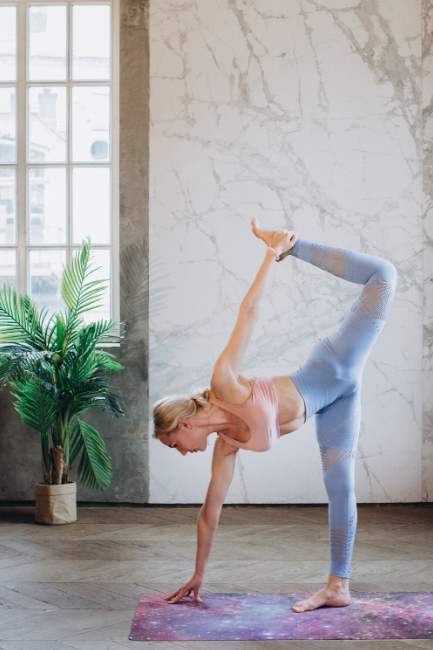 In "The Happy Hiker At Home" you'll get step-by-step exercises that will guide you through this challenging time.
Most hikers (well, let's face it, most people) will be miserable during this time.  But not you. You'll actually be joyful. Your friends will start to notice it and ask what's your secret? 
_____
Most hikers will look back on this time as a total waste. 
But you won't. You'll get a shortcut to achieving a goal or dream that you've shelved for too long. You'll take care of the little stuff, which will make your life so much easier. As a result, this time will end up being a total game-changer for you.
_____
While others are complaining how bored they are, you're having fun in ways you've forgotten how to with all the stresses of modern life. You'll laugh every day.
_____
Most other people are shutting down their social networks. But your is actually expanding as you connect with an amazing online community of like-minded hikers and other outdoorsmen and women and lift each other up.
_____
Most people will just try to survive the lockdown, but you're not most people. You were born to thrive and in this course, you'll learn the shortcut to doing so.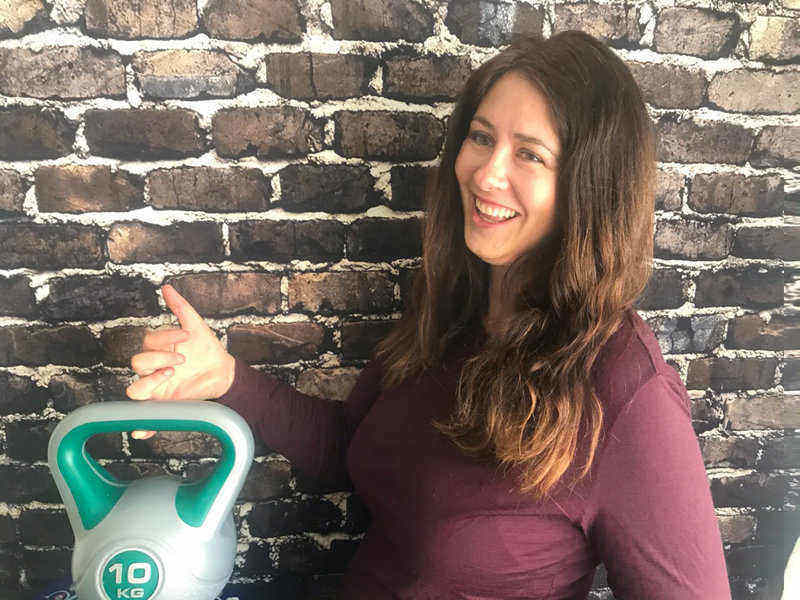 Meet Your Instructor, Laurel Robbins
Hi, I'm Laurel Robbins. I'm an avid hiker who's spent more time hold up at home instead of being on the mountain than I'd like due to multiple injuries, surgeries and now quarantine. I learned what works and what doesn't but it wasn't quick or easy. That's why I created "The Happy Hiker At Home", a tried and tested program to get you feeling great when you're stuck at home.
When I couldn't hike for 10 months and was in constant pain waiting for knee surgery, I used the time to dream up and design my dream business, a hiking and travel business. That business has morphed into the present-day successful Monkeys and Mountains Adventure Travel which offers primate and hiking tours and has an extensive travel blog. Without all that extra time, I don't know if I would have ever have created it.
I've also used various periods to write a book, and launch other businesses. I've interspersed these periods with personal development stuff too, like committing to 21-day meditation sequences, reading a book every week just for fun and at one low point, I created a laughing challenge for myself in which I created new ways to make me laugh every day.
It took a LOT of trial and error to figure out what worked and made me feel better and what didn't. And it took a lot of time. I've also tested different strategies on different people to see if it would work on them. And it did. Time and time again. In "The Happy Hiker At Home" you'll do daily exercises centered around your physical and mental health and improving your environment that will help you feel happier, more energized and less stressed.
Enroll in "The Happy Hiker At Home" Online Program Now And You'll Receive:
✔️30 days of exercises centered around your physical and mental health and improving your environment that will get you feeling your best
✔️Life-long access to the program for lasting results
✔️Access to the Facebook group to connect with fellow hikers
✔️Bi-weekly live calls in the Facebook group to get your questions answered
✔️ BONUS TRAINING: How to set up your day for success
✔️ BONUS RESOURCE: Compiled list of exercises you can do when injured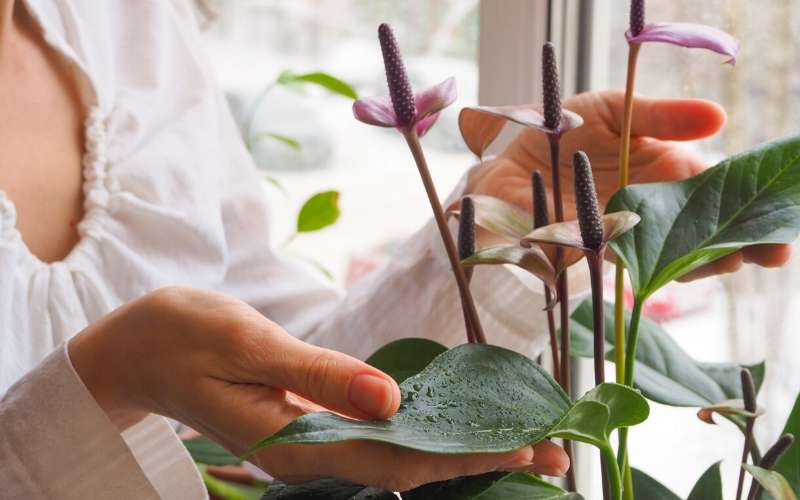 Who's This Online Program For?
"The Happy Hiker At Home" is for you if:
✔ you want to feel happier, more energized and less stressed during this challenging time
✔ you're willing to do the daily exercises
✔ you are open to trying new things even if they seem a bit "weird"
✔ you want to thrive at a time when most people are just in survival mode.
✔ you believe in a holistic approach to physical and mental wellness
If you checked yes to these, you'll very likely get a lot out of the course. However, if you're looking for a quick fix and want things to miraculously change without doing the daily exercises, this program isn't for you.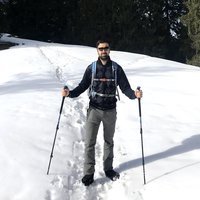 I was miserable working from home for the first week. I had no energy and felt blah. Then, I discovered, "The Happy Hiker At Home" and I feel completely different. I have more energy and my productivity has increased significantly. I'm even working on a new business idea! Plus, it's so much fun. While I never thought I'd find myself Bollywood dancing or doing laughter yoga, it's so much fun that I'm continuing doing it even after I finished the course. I'd highly recommend this course to anyone in a funk, who wants to make the most of this strange time.
Francisco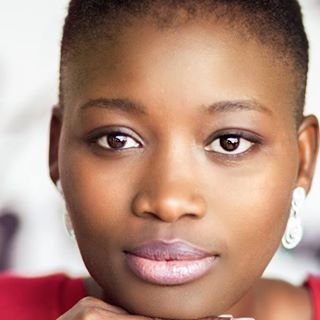 Laurel really cares about making each person's experience an incredible one. I am not much of an adventure person so when I came in touch with Laurel I didn´t know what to expect. But she provided details I didn't even know I need to know and most of all, she got me very excited about trying something new. I definitely got out of my comfort zone and have never regretted it.
Lidwine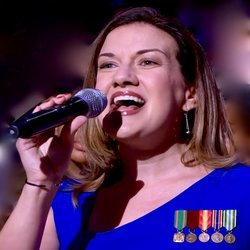 This unique program is just what I need right now. I love the positive approach to using this extraordinary time to become a more extraordinary person.
April
Program Curriculum: Click on Day 2" for a free preview.
FAQS
1) How do the physical parts of the program work? And what fitness level is required?
I have a library of free videos from different instructors that I've spent years curating that I'll share with you. You'll also receive a framework that I've developed to keep you fit while having fun. You'll be provided with recommendations for all fitness levels so there's something for everyone. You choose what works best for you.
2) I already have a personal trainer. Can I skip the exercise and do the rest?
Absolutely. This is your program, so take what you need from it and skip the parts that you don't. Having said that, you may still find some of the recommendations useful and a lot of fun.
3) How much time does it take to everything each day?
It really depends on you. The more you put into it, the more you'll get out of it, but you can do everything (including the physical exercises) in under an hour. You may choose to devote more time to the "fun stuff" like the activities under the "Free Time" principle, but it's your choice.
6) When does this program start and finish?
You can start it anytime. It's designed to take 3 days to complete but you can start and finish anytime since it's completely self-paced. You decide when you start and finish.
8) I'm not a hiker, can I still sign up for this program?
Absolutely! While the program was designed with hikers in mind, we welcome non-hikers too.
9) When is this program most useful?
While many elements of this program are useful at anytime, it was designed for those times when you're stuck at home and not able to be hiking, whether it's due to an injury, illness, bad weather, or an outside situation where you're encouraged to stay at home.